It's this or reddit. your choice.
Latest News And Information
As I write this, the time is 7:40 PM


Andrea went to bed, Drew is crying.



Looking into buying new longboard trucks, need 180's.




what goin onnn?



Stalk me or whatever my name is Cody Theil and I was born in Indiana.
Enter Your Mom Here



LOL!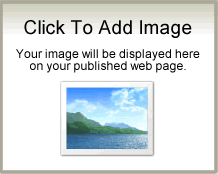 I look like a tool yeshhh?​​​​​​​​​​
spacerspacerspacerspacerspacerspacerspacerspacerspacerspacerspacerspacerspacerspacerspacerspacerspacerspacerspacerspacer
CONGRATULATIONS! You have also reached the official page of Tall Tee
Tuesda
y
!
Tall Tuesday at WMCHS. I am the founder of this event. Find it on facebook, start it at your own school. Tall Tee Tuesday, wear a big shirt. Last week 3 kids did it. That's pretty neat.
E-Mail me, smellysockboy@yahoo.com
LIKE THIS $#!+ ON FACEBOOK!
Double click here to edit this text.
Seriously now, lets get serious. I live in Michigan and would love to hang out with you this summer. Lets go longboarding or something. Ladies, I'm single. Facebook me Cody Theil!